History and Proper Wearing of Jade Thumb Rings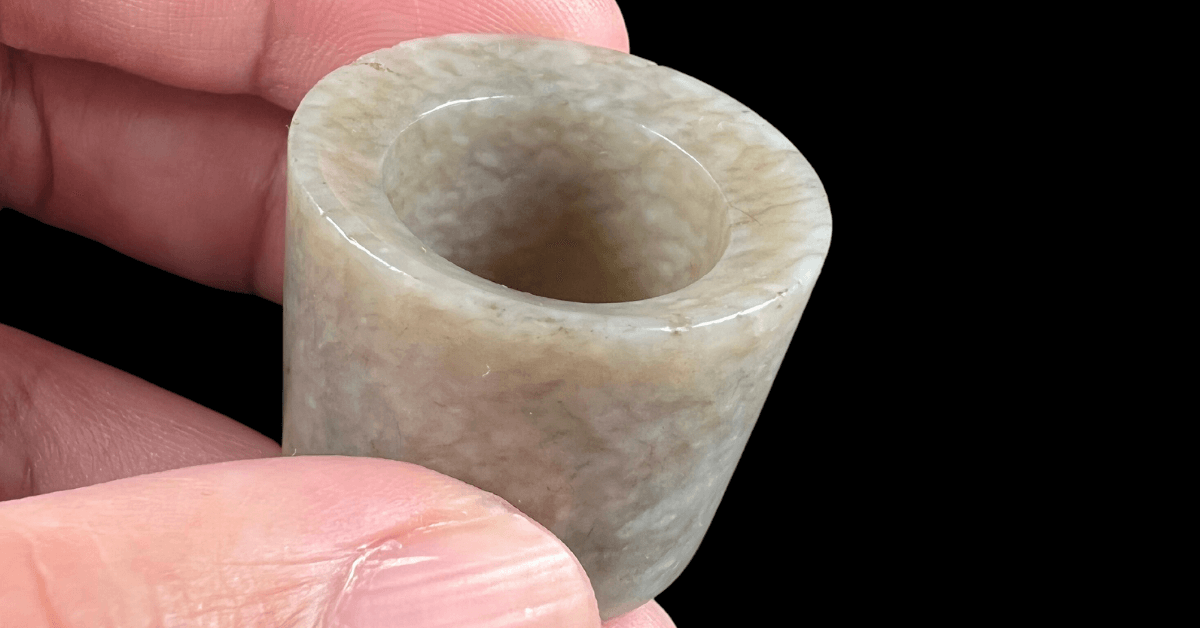 History of Jade Thumb Rings
Jade thumb rings have a history that can be traced back to the Shang and Zhou dynasties in ancient China. In ancient times, thumb rings, also known as "韘" (shè), were used as protective tools for the thumb during archery to prevent injuries from the bowstring. Thumb rings continued to be used as a means of thumb protection during archery until the Qing Dynasty. As warfare diminished and firearms became prevalent, bows and arrows gradually transformed into tools for outdoor hunting and recreational activities for the nobility. Consequently, thumb rings also evolved into their present-day form.
Materials Used in Thumb Ring Production
Thumb rings can be made from various materials, including leather, stone, animal horns, wood, bone, antlers, ivory, metal, ceramics, plastic, and glass. Over time, due to the profound love for jade, artisans began crafting thumb rings from precious jade materials. Thus, jade thumb rings became a cherished possession of the imperial court, high-ranking officials, and the nobility. It is not difficult to find exquisite thumb ring collections in the Forbidden City, also known as the Palace Museum. During the Qing Dynasty, thumb rings symbolized luxury and affluence.
Proper Wearing of Jade Thumb Rings
As thumb rings were originally designed to protect the thumb during archery, the proper method of wearing them is relatively straightforward. Generally, one end of the thumb ring slopes outward, while the other end slopes inward. The outward-sloping end is fitted to the base of the thumb, allowing for smooth release of the bowstring without obstruction.
We hope this article on the history and proper wearing of jade thumb rings has been informative.  Or visit my instagram below for more detail: